Thunder Ambassador Mission
As Student Ambassadors, we strive for excellence in creating a safe, fun, and more connected college environment by initiating cohesion of all cultures, showing appreciation for all students and faculty, as well as keeping the student body informed and improving the college atmosphere.
Meet the 2022-2023 Thunder Ambassadors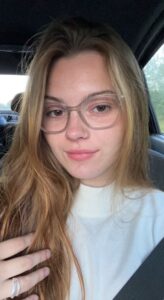 Addie
Major/Program: Associates of Art and Environmental Science
Hope for this Year: I hope to learn from new experiences and to grow.
Hobbies: Reading, hiking, and traveling.
Inspirational Quote/Lyric: "Tell me, what is it you plan to do with your one wild and precious life?" -Mary Oliver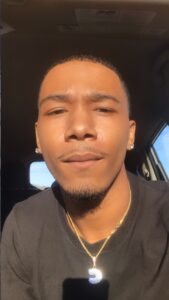 CJ
Major/Program: Education
Hope for this Year: I hope to give a speech at graduation.
Hobbies: Sleeping and playing basketball.
Inspirational Quote/Lyric: "That grass ain't greener on the other side."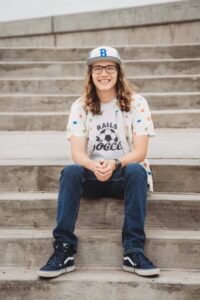 Ave (Xavier)
Major/Program: Associates of Art with the hopes to transfer for Sports Broadcasting
Hope for this Year: I hope to continue being a helpful bridge between students and faculty over the course of the school year.
Hobbies: Sportscasting, napping, and talking a lot.
Inspirational Quote/Lyric: "Remember kid, there's heroes and there's legends. Heroes get remembered, but legends never die. Follow your heart, kid, you'll never go wrong." -The Sandlot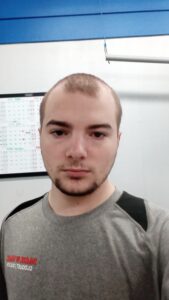 Nick
Major/Program: Human Service
Hope for this Year: I hope to join the Marines.
Hobbies: Bass guitar
Inspirational Quote/Lyric: "The true solider fights not because he hates what is in front of him, but because he loves what is behind him." -G.K. Chesterton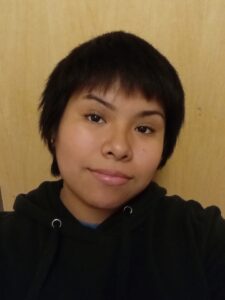 Sierra
Major/Program: Elementary Education
Hope for this Year: Keep my grades up and better myself mentally.
Hobbies: Drawing and music
Inspirational Quote/Lyric: "On some level I think I always understood that a ship could never really love an anchor so I did the only thing that I could and severed the rope to set you sailing from my harbor."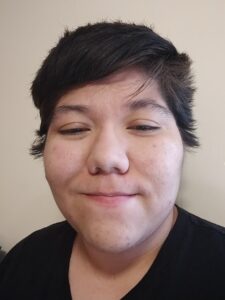 Arden Castillo
Hometown: Bakersfield, CA
Major/Program: Elementary Education
Hope for this Year: To make it through the year and see my family again.
Hobbies: Playing games and writing.
As Ambassadors, we
host and contribute to events on campus, all in an attempt to improve the college atmosphere.
serve as liaisons by which students may leave suggestions, questions, concerns and comments regarding FDLTCC.
offer ourselves as unbiased support, examples, and guides to the student body.
strive to keep students engaged in and excited to attend FDLTCC.
campaign to spread awareness and address matters of respect and cultural cohesion campus wide.
act to unify clubs and organizations on campus.
work with other student and faculty organizations to improve the college experience.
will be available during certain hours throughout the week and at special events on campus.
Typical Thunder Ambassadors Activities
Assist with Orientation week to welcome new students, offer guidance, and give tours
Plan and host events on campus that support needs of students
Provide educational activities to support holistic wellbeing of students
Be the "go-between" for students, staff, faculty, and admin to create a stronger community campus
Listen to student concerns and provide information and resources to help students
Partner with other student organizations to create campus-wide involvement in activities
Support students by working at the on-campus food pantry
Become a Thunder Ambassador
This is a paid position through Fond du Lac Tribal and Community College that is not a part of the work study program. Job openings at any point throughout the year will generally be advertised on the school bulletin boards, as well as through a campus-wide email.
If you are interested in applying, contact Ariel Johnson at ariel.johnson*AT*fdltcc.edu or by phone at 218-879-0871. Applicants must be in good academic standing and be able to attend multiple meetings and events throughout the year.